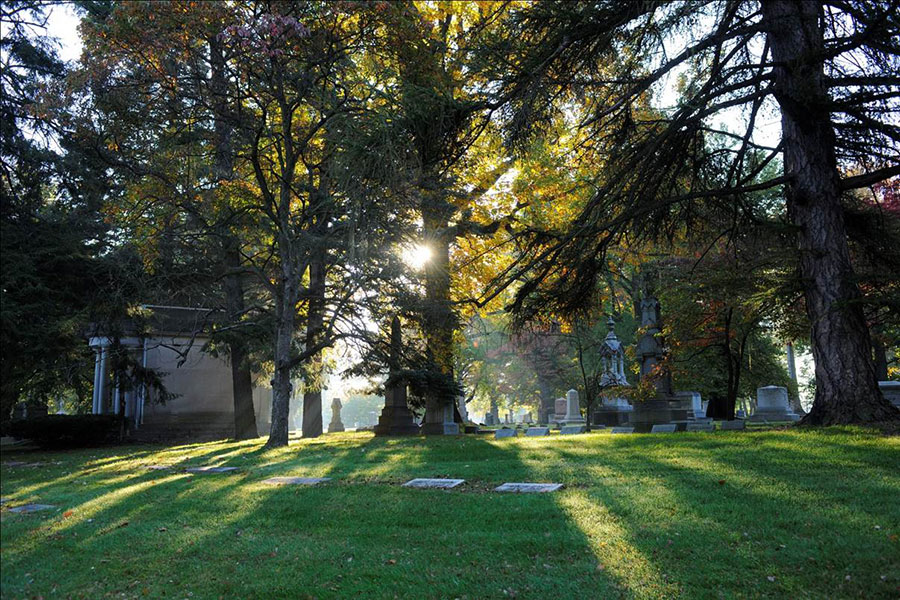 History, art and nature of Woodlawn Interested in learning more about the history, art and nature of Woodlawn Cemetery and Arboretum? We'd love to come speak at your next meeting.
For a $60 honorarium, an experienced and engaging Woodlawn speaker will visit your event, bringing along a laptop, projector and PowerPoint presentation. You need only supply a screen and audio equipment if required. Here are a few of the subjects we could cover:
Notables of Woodlawn
The History, Art and Nature of Woodlawn
Women of Woodlawn
Call 419-472-2186 and ask for our Director of Outreach or register online to schedule a speaker for your next event.